INDUSTRIES
At The Gillespie Group, we serve multiple industry verticals with specialized flooring materials and installation techniques.
The Gillespie Group's corporate expertise ranges from large corporations to smaller projects. But no matter the size or scope of a client's needs, we help businesses create and maintain a clean, professional working environment with quick response and attention to detail.
At the Gillespie Group, we understand just how important it is to finish a floor quickly to allow your company to get down to business. That's why we have the manpower with the skills necessary to complete time-sensitive projects without disrupting the workday. It's our mission to make it happen each and every time.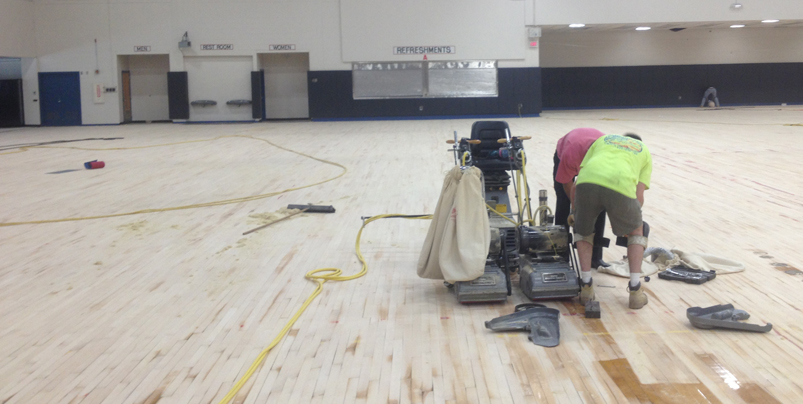 From local K-through-12 schools to multi-campus universities, The Gillespie Group has the experience and knowledge to make floors perform from the classroom to the cafeteria to the field house.
We have extensive experience working with and for school districts and universities including Rutgers University, Middlesex County College, Princeton University and Montclair State University. We are also members of the Middlesex Regional Educational Services Commission helping to provide a quality service at a reasonable cost to schools and municipalities that includes Monroe Township BOE, Bridgewater Raritan School District, Hamilton BOE, Morris School District and Margate BOE, as well as many others throughout the state of New Jersey.
Whether it's at the local, state or federal level, government agencies benefit from The Gillespie Group's outstanding range of services and ability to service projects both large and small. The Gillespie Group is a New Jersey State Approved Contract Vendor.
Today, creating safe, healthy environments for both patients and staff is one of the healthcare industry's most important challenges. And flooring is a vital component in creating the solution.
At The Gillespie Group, we have the experience, services and answers to address healthcare flooring concerns quickly and cost-effectively
In the hospitality industry, performance and reliability are two of the most important words to describe how flooring has to perform. At The Gillespie Group we offer unique solutions from custom carpet to resinous flooring and more.
Manufacturing and industrial flooring applications require products and installation that can withstand many performance challenges including harsh environmental conditions and high-traffic wear-and-tear. The Gillespie Group installs resinous flooring and many other types of flooring that perform and exceed those challenges. Through a comprehensive needs analysis we determine and specify the best materials for the highest performance and longest lifespan.
From initial consultation and on-site evaluations to installation and post-project inspections, our team of flooring technicians expertly manage every phase of your project. The Gillespie Group takes care of everything in the shortest time and under the safest environmental working conditions possible. This results in little to no disruption to your work areas with minimal inconvenience to your company's manufacturing and production schedules.
Main Office:
5 Chris Court, Suite G
Dayton, New Jersey 08810