FEATURED PARTNERS
Maxxon
The Gillespie Group is proud to be partnered with Maxxon. Since 1972, Maxxon has been the leader in underlayment, having pioneered Gyp-Crete – the most widely used underlayment anywhere. Maxxon continues to innovate new products, and together with The Gillespie Group, push the flooring industry standards to new heights. The commitment to excellence doesn't stop there – from support to applications, they are with you every step of the way.
All Maxxon products are made of the highest quality and built to perform – and they work well together. The leveling product works well on its own, but Maxxon also offers a high-quality sound mat to go over it, which ties everything together, so you can rest assured you're meeting code.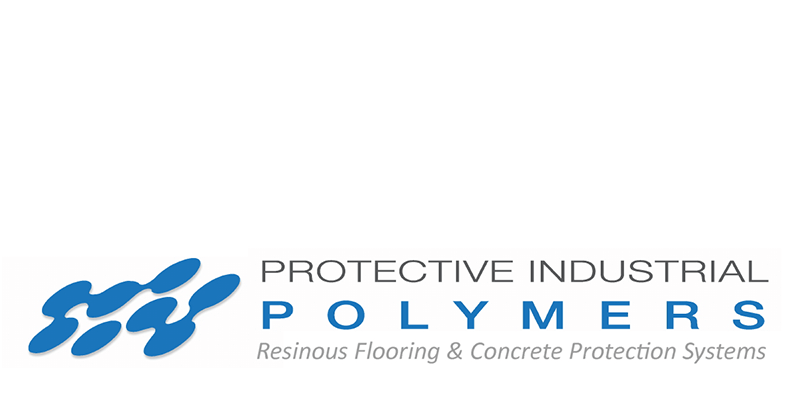 PIP
A FOUNDATION OF TEAMWORK
The Gillespie Group is proud of its partnership with Protective Industrial Polymers (PIP), a unique company devoted to providing turn-key flooring solutions for today's industrial marketplace. From initial project consultation to product manufacture to superb installation support, they provide the highest level of expertise with each project.
Based in Ohio, PIP offers complete flooring solutions for the heavy manufacturing, commercial, food and beverage, pharmaceutical and biotech markets, with a keen focus toward ESD control, ignition control and antimicrobial solutions for today's high-tech industries. The Gillespie Group recommends PIP flooring because it is a seamless system that is easy-to-clean, durable and controls moisture. It is also a cost-effective option for large installation. The company has utilized PIP flooring solutions for past projects with great success.
PIP is also a true partner in every aspect of a project. They collaborate with us to develop flooring systems that meet our clients' various needs and specs; their technicians also come onsite to work with our team to ensure the successful outcome of the project. Their reputation matches the efficacy of the products they manufacture–from a professional standpoint, this is paramount.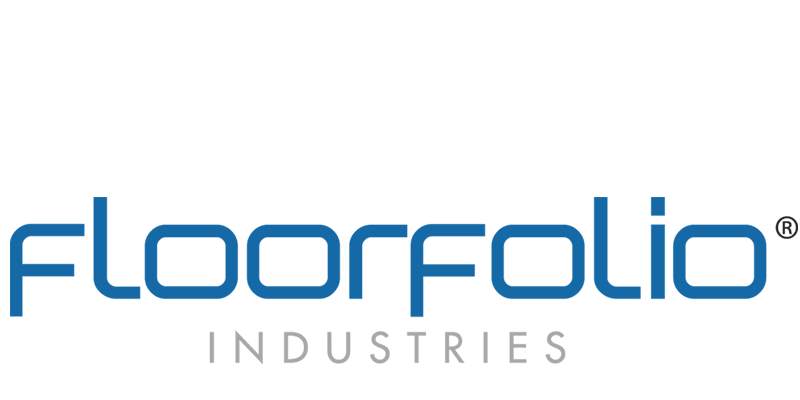 Floorfolio
A PARTNERSHIP THAT ENDURES WITH STYLE
The Gillespie Group is proud of its partnership with FloorFolio®, manufacturer of commercial flooring options that offers a unique and complete luxury vinyl tile collection with a choice of looks in a range of styles: wood, stone, marble, concrete, and abstract.
Based in Edison, New Jersey, FloorFolio® offers the four guiding principles of innovation, design, and quality while offering the most comprehensive commercial product line in the flooring industry. Their product solutions are safe for the environment, and their expertise spans the Commercial, Healthcare, Multi-Family, Education, Student Housing, and Retail environments.
The Gillespie Group recommends FloorFolio® commercial flooring because it is durable, easy-to-maintain and clean, and is suited for heavy use. The Company has utilized FloorFolio® on past projects to much success.
Our partnership with FloorFolio®–and the knowledge we have gained through working with them–has created the basis for many seamless flooring projects enjoyed by clients of The Gillespie Group.

Nora
A SHARED MISSION OF LONG-TERM FLOORING PERFORMANCE AND SATISFACTION
Much like The Gillespie Group, Nora® has been meeting the unique demands of its customers for many decades. Ergonomic, sound absorbent and stain and slip resistant, these flooring systems address the many challenges faced in the daily work environment. With more than 300 colors and styles, commercial rubber flooring, stair treads and inlays, Nora® commercial flooring products and sustainable commercial flooring solutions can take on almost any configuration and conditions that can be imagined, whatever the market segment. Even custom, one-of-a-kind colors and surface designs can be developed for the most particular and dynamic projects.
The wide range of Nora® products includes,
– Noraplan® nTx which reduces installation time by as much as half*, dramatically lowering the total cost of a flooring project. It combines the entire range of noraplan sheet flooring design options and a pre-applied, solvent-free adhesive with no moisture limits for quick, easy installation.
– Noraplan® eco line which provides an eco-friendly, economical floor covering solution for use in healthcare, education and a variety of other applications. It is an affordable option for those who understand and prefer the benefits that rubber flooring offers but are working with a limited budget.
– Norament® xp is ideal for high-impact areas such as operating rooms, emergency departments and cGMP facilities. It provides durable performance while promoting a stain resistant and comfortable environment for workers.
In the same manner as The Gillespie Group, nora systems, Inc. recognizes its social responsibility toward the environment and its commitment to sustainability. For years, the company has afforded environmental stewardship the same priority as all other company objectives as it makes and sells products that are as ecologically compatible as possible in terms of content, manufacturing, use and disposal.
The Gillespie Group maintains a close relationship with nora® to ensure exact selection, correct installation and optimum performance of all materials. In order to assure complete product functionality, The Gillespie Group's team of skilled technicians are especially skilled in nora® installation and maintenance.
*when compared to standard PVC sheet installation

Forbo
FORBO AND THE GILLSPIE GROUP: PARTNERS IN PROVIDING HIGH QUALITY SUSTAINABLE FLOORING SOLUTIONS
"Making Floors Perform" has always been the first and foremost goal of The Gillespie Group. That mission is what makes our partnership with Forbo such a natural alliance. In much the same manner that we place customer satisfaction at the heart of our business, so does Forbo.
Their high-quality, commercial floor coverings and total solution floorings reflect the same attention to detail and craftsmanship that can be found in every project we install. And, while these qualities serve to form a strong and prosperous foundation between manufacturer and installer, the real beneficiaries of our relationship with Forbo are the clients of The Gillespie Group.
Another important building block in our relationship is their long-standing commitment to sustainable processes and materials. Forbo conscientiously applies green design principles to its products and processes, increasing efficiency, reducing the use of virgin raw materials, and always searching for the most environmentally appropriate solution. The key to their success in implementing their environmental policies lies in the application of Forbo's "4 R's:" Reduce, Renewable, Reuse, Recycle.
Forbo Flooring is a world leader in linoleum sold in rolls as well as modular tile formats. Their catalog of Linoleum, Vinyl, and Luxury Vinyl Tile includes:
FORBO MARMOLEUM
Marmoleum brand linoleum floor coverings are natural floors associated with sustainability, durability, high-quality and innovative design. Linoleum flooring is made from natural raw materials and is the most sustainable flooring choice. Available in more than 300 colors and more than 12 different design structures to choose from, it is available in both sheet & tile formats.
FORBO COLOREX ESD
Forbo Colorex ESD & cleanroom flooring was created and designed to protects technology. This advanced technical flooring system controls static discharge in sensitive areas such a cleanrooms, operating theaters and technology environments throughout the electronics industry. Colorex ESD & cleanroom flooring is a completely natural system that needs no volatile, chemical anti-static additives to aid conductivity. Colorex is not only functional, it is also aesthetically pleasing in bright, fresh colors.
FORBO STEP
Forbo's Step safety vinyl floors have guaranteed life time slip resistant performance and also offer unique solutions for wetroom applications, providing the best 'bare foot', as well as 'bare foot / footwear' non slip solutions. The flooring line comprises various subranges each with its own properties, offering a solution for any area that requires a safety floor.
The knowledge and experience we have gained over the years through our working partnership with Forbo has laid the groundwork for the worry-free flooring experiences enjoyed by clients of The Gillespie Group.

Mohawk
A CLASSIC PARTNERSHIP THAT STANDS THE TEST OF TIME
The Gillespie Group is proud of its partnership with Mohawk®, a manufacturer of commercial and residential flooring options that are developed from innovative, yet sustainable materials and design choices.
Since 1878, Mohawk® has built quality into every flooring product they produce—and continue that tradition today with revolutionary product innovation, award-winning design, and a talented team dedicated to outstanding service. They are proud to assemble 100% of their carpet products in the United States—and to lead the industry as a trusted brand in flooring.
Based in Georgia, Mohawk® offers flooring solutions that are not only safe for the environment—they also offer vertically integrated manufacturing and distribution processes that provide leading quality, service and value in the production of carpet, rugs, ceramic tile, wood, laminate, stone and resilient flooring. As the world's largest flooring company, customers can decide from flooring options in more than 30 categories. The Mohawk family of brands also offers world-class products from some of the most trusted names in flooring, such as Karastan® and Pergo®.
The Gillespie Group recommends Mohawk® flooring for their commercial needs because it is attractive, easy-to-maintain and made for heavy use. The Company has installed Mohawk® for previous projects and clients have been extremely pleased with the results.
Our partnership with Mohawk® has been seamless. We are a Mohawk® Certified Installer and have increased our level of knowledge with each flooring project for clients of The Gillespie Group.

Armstrong
SHARING THE VALUES OF HARD WORK AND CUSTOMER SATISFACTION IN FLOORING MATERIALS AND SERVICE
Armstrong World Industries, Inc. is a global leader in the design and manufacture of floors and ceiling systems with company roots dating back to pre-Civil War times. Armstrong makes and markets a most extensive portfolio of residential and commercial floor and ceiling products available under the brand names Armstrong®, Bruce® and Robbins®. At home, at work, in hospitals, classrooms, stores and restaurants, Armstrong offers innovative interior solutions that help to enhance comfort, save time, improve building efficiency and overall performance, and create beautiful spaces, on virtually every continent, in cities large and small.
The Armstrong formula for success is clear – stick to your core business and your core values but adapt to changing conditions as the market and your customer demand – a philosophy that's alive and well in the company today. These tenets closely parallel ours, which is one of the many important reasons why The Gillespie Group and Armstrong have had such a long and successful relationship. Their innovative and award-winning commercial flooring designs and comprehensive solutions open up many opportunities for The Gillespie Group to create exceptional interior flooring spaces that surpass clients' expectations.
Armstrong's extensive line of products includes:
– Vinyl Composition Tile (VCT) with high-quality and high performance
– Chromaspin VCT with true through-pattern construction for extended floor life
– Luxury Vinyl Tile (LVT) offering high style ad low maintenance
– Bio-Flooring tile flooring which features superior performance characteristics
– Commercial Laminate for the warm look of hardwood with the performance of a resilient floor
The Gillespie Group has worked with Armstrong and installed its flooring materials since we first opened our doors in 1985. Our installers and technicians are highly trained and certified for the installation of Armstrong commercial flooring materials.

Ardex
ARDEX AND THE GILLSPIE GROUP: FINDING A BETTER WAY
Since we began "making floors perform" thirty years ago, the mission of The Gillespie Group has been to get every job right the first time, to specification and on schedule, while minimizing risk and costly callbacks. ARDEX shares those same values with us and it's just one reason why our flooring partnership with them yields such outstanding results.
ARDEX delivers industry leading innovation and reliable time tested solutions to the most complex installation problems for concrete repair and resurfacing, substrate preparation, flooring installation or for setting natural stone, ceramic tile and any other type of flooring materials. ARDEX Engineered Cements have become the standard by which all flooring installation materials are judged – with a proven track record of product quality, innovation, dependable performance and consistency for more than three decades.
ARDEX is committed to matching the right product with the right installation methods to minimize time, cost and risk at every job site. ARDEX experts provide valuable on-site product know-how and job site consultation expertise
The broad range of ARDEX products includes:
– ARDEX V 1200™ Self-Leveling Underlayment, a trusted leveler for big jobs on tight schedules with a flow time of 10 minutes and walkable in two to three hours and can be installed over interior concrete, terrazzo, ceramic and quarry tile, epoxy coating systems and non-water soluble adhesive residues on concrete.
– ARDEX K 15® Premium Self-Leveling Underlayment, the original and the most specified self-leveler in North America for flooring projects. Formulated with a special blend of polymers it is ideal for large or small projects on, above or below grade.
– ARDEX K 60™ ARDITEX Rapid Setting Latex Smoothing and Leveling Compound offers unmatched flexibility and adhesion. This versatile, no-water-required compound is suitable for use on, above or below grade.
ARDEX is committed to protecting and sustaining the environment. Its commitment to sustainable development includes:
– The development of environmentally friendly products
The impact its facilities have on surrounding environments
– Support and encouragement provided to employees to act as stewards of our planet and its resources
– Much like The Gillespie Group, ARDEX is a family-owned business, proud of its history and achievements, and building on a platform of sustainable, long-term growth objectives.

Altro
The Gillespie Group and Altro have enjoyed a long and fruitful relationship through many successful projects and installations. The Gillespie Group and Altro share a customer-first philosophy, placing them at the forefront of everything they do and encouraging collaboration between colleagues and customers. As a family-run business they are committed to supplying high performance flooring and wall cladding in all aspects of service and support.
With headquarters in Wilmington, Massachusetts, Altro operates in diverse sectors with core customer bases in health and senior care, food and drink, education, and transport where safety and hygiene are of paramount importance. The company also operates in other sectors that require safety flooring and wall cladding for tough, demanding environments. These include: leisure, retail and offices, prisons and defense, and manufacturing and warehousing.
A prime example of Altro's outstanding product performance and the project success provided through their relationship with The Gillespie Group is evident in the many projects completed for educational institutions of all types, from grade school through higher education. In school environments, from classrooms to hallways to kitchens and more, Altro's durable products include flooring that stands up to years of moving furniture and sliding caster wheels, as well as chemicals and staining. Their wall systems are impact resistant, low maintenance and easy to maintain. As one administrator from Seton Hall University states, "Our Altro® flooring installation gave us a refreshed look for our school's main kitchen. It is also ideal for high-traffic areas like ours and is easy to maintain. Students and faculty gave it high marks all around!
Altro is recognized as an industry-leader, having invented safety flooring in 1947. Their current generation of safety flooring exceeds international safety and hygiene standards and offers sustained slip resistance for the life of the product. The company invented hygienic wall cladding systems in 1982, another example of its innovative ownership and culture. Today, Altro Whiterock, a PVCu sheet, incorporates wall cladding and accessories designed for compatibility not just with the Altro Whiterock range, but with Altro flooring as well.
Joints and junctions are key to system integrity. Altro products offer smooth and secure joining methods that prevent the ingress of dirt and moisture. Easy to keep clean, Altro products are non-porous and non-shedding, so nothing can get in or out. And because they have high impact resistance, damage that can trap bacteria is unlikely.
The Gillespie Group maintains a close working partnership with Altro to ensure correct installation and optimum performance of all materials, particularly in situations where bacteria-free environments are an absolute. In order to assure complete product functionality, The Gillespie Group's team of skilled technicians are specially trained and certified in Altro installation and installation equipment.

Acryilon
A PARTNERSHIP WITH LONG LASTING BENEFITS
The Gillespie Group is proud of its partnership with the resinous flooring systems manufacturer AcryliCon®. Based in Norway, their high standards of service, reliability, professionalism and quality in the development and manufacturing of AcryliCon are shared by The Gillespie Group, and an important reason why our company has been designated as one of a select few AcryliCon Certified Installers in the USA.
AcryliCon provides a high-performance, long-lasting solution for the most demanding food processing, food service, hospital, industrial and manufacturing environments. To ensure accurate and professional installation of the resinous flooring system, The Gillespie Group's team of installers are thoroughly trained and fully certified by AcryliCon.
The great thing about Acrylicon flooring is that it does not change. Its integrity is maintained and is pore free and durable year after year. A system, which satisfies the rigorous requirements, which prevail in the food industry, AcryliCon is highly suitable to many other markets and business sectors. The knowledge, expertise and experience we have acquired through our relationship with Acrylicon has helped form the foundation for carefree flooring experiences enjoyed by clients of The Gillespie Group.
Main Office:
5 Chris Court, Suite G
Dayton, New Jersey 08810